Hult 入学審査官による学校説明会とオンラインクラス
Hult International Business School(ハルト・インターナショナル・ビジネススクール) は、1年制のビジネススクールです。
1年制MBA (Master of Business Administration、経営学修士) のほか、
• Masters in International Marketing
• Masters in Finance
• Masters in Business Analytics
• Masters in Disruptive Innovation
などがあります。
Hult は1964年に Arthur D. Little School of Management として、世界最初の経営戦略コンサルティング・ ファームであるArthur D. Littleによってアメリカ・ボストンに設立され、2003年に、Hult International Business Schoolへ改称し、今年で創立50周年を迎えました。
現在は、ボストン、ロンドン、ドバイ、上海、サンフランシスコ、ニューヨークのマルチキャンパスで プログラムを提供しています。

Join our info-meeting and E-class developing emotional intelligence among leaders.
Hult's Associate Director of Enrollment, Ms. Nadia Roringpandey will provide an in-depth view of their programs, their practical and unique curriculum, Global Campus Rotation, application requirements, as well scholarships specifically for Japanese candidates.
Hult is also excited to have one of their professors, Roger Delves, speaking live from their London campus to talk about the importance of developing emotional intelligence – a skill that every leader should have.
Agenda:
7:00 pm: Introduction from Agos
7:15 pm: Get to know Hult
7:30 pm: E-Class by Professor Roger Delves, Hult's Professor of Leadership Practice and Associate Dean of Faculty
8:15 pm: Q&A Session
8:30 pm: Closing Remarks and Networking
We look forward to meeting talented, curious and ambitious candidates who are eager to make their mark on the world. Space is limited, please register to reserve your seat.

Professor Roger Delves
Professor of Leadership Practice and Associate Dean of Faculty

Roger Delves is Professor of Leadership Practice and Associate Dean of Faculty at Ashridge, one of the three campus locations, Hult has in London. He is a past Director of both the Ashridge MBA and Masters in Management, and currently leads the Personal Impact module on the Ashridge and Hult EMBA programs. He has been involved with Hult as an Adjunct Professor since 2009, and in 2012 was voted MBA Professor of the Year by both MBA and EMBA students of Hult's London campus. He has taught for Hult in London, New York, San Francisco and Shanghai and for Ashridge in the UAE, Saudi Arabia and much of Europe. His special interests are understanding the roles of authenticity, emotional intelligence, ethics and integrity in leadership and in decision making.
Roger previously worked for the international advertising agency DMB&B where he was a UK Board Director. He then spent several years as Principal Consultant at Ellis Hayward/Academee, a management development consultancy, and six years as a Programme Director within Cranfield's Centre for Customised Executive Education.
Roger has an MA in English Literature from St Catherine's College, Oxford and is a Fellow of the RSA. He is qualified in a range of psychometric tools and is the co-author of The Top Fifty Management Dilemmas (Pearson, 2014), and of Branded Britain (Bloomsbury), published in 2017. He is also co-editor of Inspiring Leadership (Bloomsbury), published in late 2016.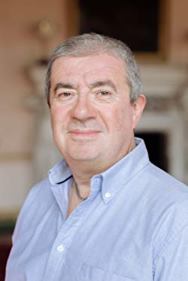 ※本イベントは学校説明会となります。ご予約の方の情報はアゴス・ジャパンと主催学校にて共有させていただきますので、あらかじめご了承ください。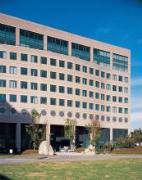 オンラインサービス、イベントのご予約、資料請求等をご希望の方は オンライン登録(無料)をお願いいたします。
開催日一覧: 他の日には予定されておりません