Consultant Interview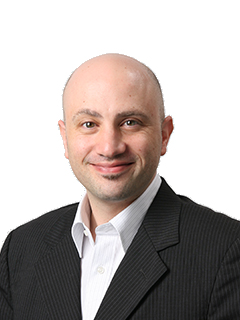 Vince Ricci
プロフィール
A graduate of Stanford (BA '92) and NYU (MA '01), Vince has coached Japanese admits to top MBA programs at Harvard, Stanford, Wharton, Columbia, MIT, Berkeley, and LBS. Vince received the Lyons Award for Service to Stanford University. In his first career as a classroom teacher and non-profit director, he won a Distinguished Teaching Award for the State of Louisiana and Non-Profit Program of the Year for the City of New Orleans. Before moving to Tokyo in 2002, Vince completed his M.A. in Digital Media Design for Learning at NYU. While living in New York, he served as Founding Technologist at Columbia University's Center for New Media Teaching & Learning. Vince has been an MBA and graduate school admissions consultant since 2002. Beyond consulting, Vince has taught technical writing and presentation skills at The University of Tokyo Graduate School of Engineering. At present, Vince serves as The Governance Committee Chair of The Association of International Graduate Admissions Consultants (AIGAC).

Hey Vince, tell us a little about yourself.
I am originally from the San Francisco Bay Area, a native Californian, though I feel at home in many places. After graduating from Stanford, I went to New Orleans for five years to help develop and expand a popular non-profit educational program aimed at preparing low-income teenagers for college entrance. While there, I taught middle and high school history. I stayed to see our first group of inner-city kids go off to college. Many of them were the first in their families to take this step. When it was time to pursue my graduate education, I chose New York University over Harvard and Columbia because I wanted to learn hands-on production skills as part of my MA in Digital Media Design for Learning.
Why did you decide to come to Japan and what has your experience been like so far?
My best friend at NYU was a Japanese-Colombian (nisei) filmmaker, who was there on a Fulbright Fellowship. After our graduation, he returned to Tokyo to become Production Manager for Japan's first broadband production company. About a year later, he brought me to Tokyo for an e-learning consulting project for The Monbukagakusho's Millennium Project. I immediately fell in love with the people, language, and culture of Japan and decided to make it my home.

Now, I am helping Agos expand our admissions consulting service to include a small group of high-potential non-Japanese applicants aiming for the top schools. Once admitted, we can introduce these global MBA candidates to our Japanese clients, so both sides get a head start networking before arriving on campus.
And you are a admissions consultant at Agos. What do you like best about your work?
Admissions consulting is a dream job. I get to meet inspirational people and help them craft their dreams. Above all, I believe in the power of cross-cultural experiential learning. I love helping our clients study abroad because it helps to build mutual understanding. Working and living in Tokyo since 2002, I am continually motivated by Japan's ability to weave many different influences into a unique social fabric. Now, it seems Japan needs global leaders who can collaborate across cultures. I am honored to help out in some small way.
How would you describe your admissions consulting style?
To quote one of America's top tennis coaches, "I've got your back." During our sessions, I try to maintain the right balance between asking questions and listening to your answers. Ultimately, I want to help you identify the best mix of stories that will maximize your chances of being interviewed, and admitted.

I often say, "How can you connect with your admissions office readers on an emotional level?" Many of our clients struggle to tell stories on paper with the same passion they use to tell stories in person. Adding a sense of drama to your essays will help the admissions officers see your personality and imagine your classroom and club-based contributions.
What advice do you have for students who decide they want to work with you? How can they get the most out of your admissions consulting sessions?
First, I encourage my clients to share initial brainstorming ideas before we meet. Before spending hours writing a complete essay draft, please share your bullet points or rough outlines so I can help you select the best story mix. After we confirm the ideal contents for each essay, I encourage you to write a full draft without worrying about the word limit.

Second, I encourage you to think about the turning points in your life and career. What are the most critical decisions you have made, and what did each experience teach you about your strengths and weaknesses?

Finally, revision is critical. In second and third drafts, please go beyond what you did and what you achieved. Admissions office readers will only care about your story if you include precise details about what you thought, felt, and said. Most of all, what did you learn, and how did the experience change you?
Any final comments?
Aside from spending time with my Japanese wife and our teenage son, my great love is music, especially the bass guitar. I enjoy getting to know a culture and its language through music. Whenever we travel around Japan (or anywhere in the world), I always keep my ears open for that one pure sound, that truly transcendent story. What's yours?

無料イベント/無料個別相談
アゴス・ジャパンでは、TOEFL(R)TEST・IELTS・GMAT(R)・GRE(R)TEST・SAT(R)対策、MBA・LLM・大学院・大学留学に関する無料イベントや、個別相談を行っています。