卒業生によるMIT Sloan Fellows Program学校説明会&留学体験談
MIT Sloan Fellows Programは75年の歴史を有する1年制のフルタイムミッドキャリア向けMBAプログラムです。ミッドキャリアプロフェッショナルが、今後シニアレベルの経営者として活躍の場を広げていくために、1年間仕事を離れ、自分のキャリアを棚卸しした上で、必要なものを集中的に学ぶ・・・というプログ ラムです。
世界34ヶ国、30の業種(含、政府系/Non Profit)から集まる学生の平均年齢は38歳で、約75%が非米国人です(Class of 2013)これらの実務経験豊富、かつ多様なバックグラウンドを持った同級生とのディスカッションを通じて、単なる経営理論やケーススタディーを 超えた深い学びがもたらされます。また、すでにプロフェッショナルとしてキャリアを構築してきた100人強の同級生とのグローバルネットワーク は、あなたが今後シニアレベルでキャリアを構築する上で、これ以上ない財産となるでしょう。本年6月にプログラムを修了したばかりの卒業生とのス モールミーティングを通じて、是非プログラムの魅力を知って頂ければと思います。
公式サイト:http://mitsloan.mit.edu/fellows/
※本イベ ントは学校説明会となります。ご予約の方の情報はアゴス・ジャパンと主催学校にて共有させていただきますので、あらかじめご了承ください。
The MIT Sloan Fellows Program is the world's first full-time degree program for mid-career professionals. Each year 115-120 high-potential executives and managers from around the world join this program to study at MIT in this rigorous 12-month residential MBA program. As for class of 2013, there are 120 Fellows from 34 countries, from big organizations such as IBM, P&G, Microsoft, Samsung, Vale, and Saudi Aramco, as well as a number of government agencies in the U.S. and other counties.
Program alumni distinguish themselves as aciton-oriented innovators working at the frontiers of business and government. They go on to lead major corporations, startups, governments, international organizations like United Nations, and non-profit organizations. And they revolutionize systems and services that will advance quality of life for citizens of nations large and small.
Furthermore, the fellows can develop a life-long relationship among all fellows and their families. As the program is very intensive, the fellows spend most of the time with the fellows, which help them to deepen their mutual understanding and relationship. In addition, most of the fellows bring their families, so not only the program office but also fellows and families themselves serve many kinds of family events(BBQ, party, etc), which also support them to strengthen their bond.
We promise that the program brings you a valuable and memorable experience.
[Alumni Information Session]
Date: 4:00PM - 6:00PM on Oct.20th, 2013
Venue: Agos Japan(18-4, Sakuragaoka-cho, Shibuya-Ku, Tokyo, Japan)
Contents:
1. Presentation about the program(30 minutes)
2. Panel session(30 minuts)
3. Free Q&A session(60 minutes)
Note: The presentation and the panel session will be provided in Japanese. However, during free Q&A session, each alumni can tell you any information in English, so please let us know, if you need. Furthermore, as you may know,
official information session
will be held on Oct.31st and the English version of program details will be provided in English. It may help you understand the details about the program.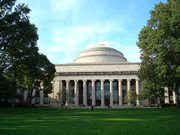 開催日一覧: 他の日には予定されておりません